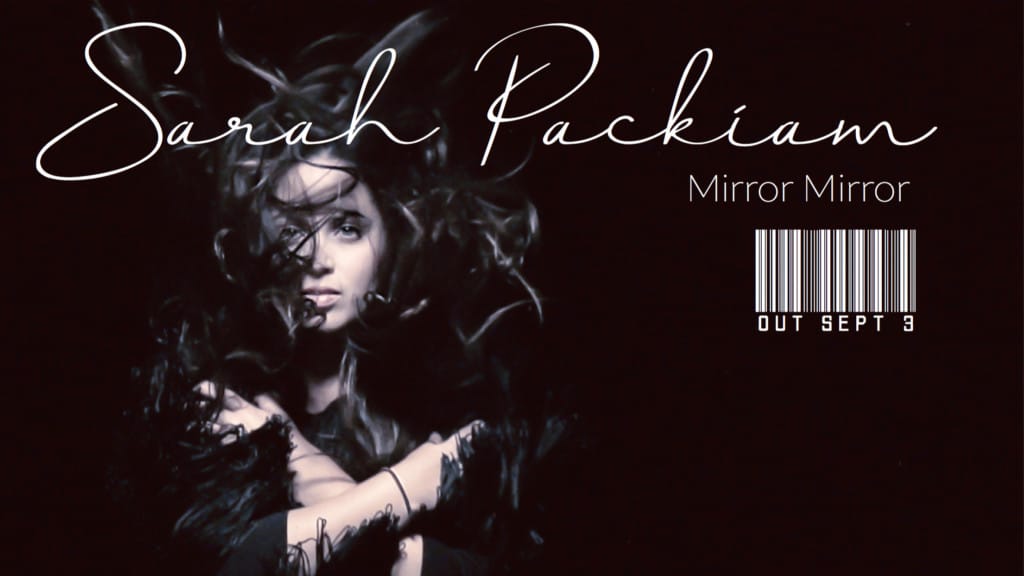 Bio
Irish-Indian songstress Sarah Packiam began writing songs from the age of 13.
Born to an Indian blues guitarist and Irish poetic mother, at 14 she signed her first record deal with EMI Ireland.Sarah's shared the stage with artists such as Luis Fonsi supporting his mega hit "Despasito" as well as Shakira at her latest album release party for "el Dorado" singing back up and playing guitar. Currently working on her 4th Album, her latest single "Mirror Mirror" With thick syth pads and deep beats Packiam has been experimenting with new sounds on this album at Afonico Studios.
"Mirror Mirror" is an expression of the pressures we put on ourselves trying to obtain perfection. The perfect body, the perfect job, the perfect relationships …the list goes on and on until we're fed up and it's time to say "sorry". Apologizing to ourselves, realizing that imperfections are beautiful.
Her journey to Now
At the age of 18 Sarah and her family band moved to Spain where she performed regularly in bars and nightclubs. All the while Sarah continued to write and record, posting her songs in a very intimate video format on YouTube.
Now based in Miami, Sarah has had the pleasure of working with many talented musicians including Jon Secada and Shakira. Her debut album "one for two" was recorded at Cutting Cane Studios in Miami and produced by Grammy Award-winning producers Tim Mitchell (Shakira), George Noriega (Ricky Martin) and Jodi Marr (Mika). At the request of fans, Sarah included on her CD several self produced tracks that she recorded in her "spare bedroom studio". Sarah describes her style as a blend of acoustic pop, traditional Irish music, a touch of India, hint of the tropics and sultry vocals. Sarah"s music can be found at iTunes, AmazonMP3, Spotify, LastFM, Deezer and other fine digital music destinations.
AMA Music Agency is delighted to be representing Sarah Packiam. For all booking enquiries please simply get in touch with us via [email protected] or call the office on +353 (0)1 201 3660.