Looking for a No. 01 Single? Ocean Studios Ireland is your answer and Wayne P. Sheehy is your guy…
….and this is why!
Wayne grew up in a draughty old hotel situated on the shores of the North Atlantic Ocean in West Cork Ireland, in a time when he had to travel 20k to buy a music magazine and 100k to buy an album of any relevance and inspiration. Music was Traditional Singing or "Country and Irish" and the local dance hall was moving but only slowly with the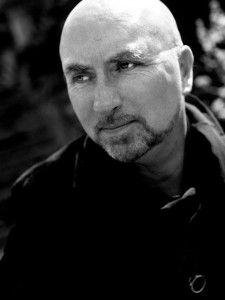 times.Wayne once hitchhiked to Birmingham in England (catching a ferry) with a pal to watch Roxy Music, such was the rarity of touring acts in the southwest. However his passion for music ignited his school pals and before too long a residency was started with a ramshackle bunch of Irish men both on and off the stage. His passion for making music and playing his drums was finally airborne! Wayne's story is littered with some of the most pivotal shapers, movers and shakers of music as we know it today.He toured and recorded and occasionally still plays with Rolling Stone Ron Wood, consequently throughout his touring career with Ronnie he has accompanied many "legends " of rock and roll" including Van Morrison,Rod Stewart,Ronnie lane, Aretha Franklin, Bobby Womack and our very own Damien Dempsey to name a few. He has also recorded with amongst others Bo Diddley,Bono, Greg Cohen(Tom Waits), The Chieftans, The Edge, Peter Gabriel,Hothouse Flowers,Carl Carlton,toured and performed with Robert Palmer,Eric Burdon, Moya Brennan (Clannad),Michelle Shocked, the list goes on and so does Wayne. Although Wayne has always loved being a player, as time progressed he found himself intervening in the sessions more and more and came to realise his destiny was to be a producer!
And so Ocean Studio Ireland was founded and created:
Ocean Studio Ireland delivers HIT Singles and have a proven track record. 
Incredible deals  ( FREE )  Accommodation included 
From €250 + vat per day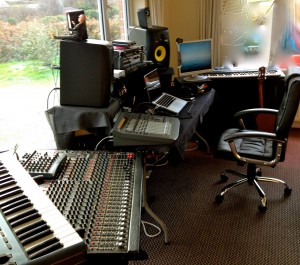 Wayne's passion is the making and molding  of music and he has built a haven of creativity with Ocean Studios Ireland.Located on the Irish Riviera near the beautiful village of Kilcrohane on the Wild Atlantic Way. People travel from all over the world to work with Wayne.
Wayne see's recording,arranging,composing and mixing as an exciting and enjoyable  process and brings all  his experience working with some of the worlds most successful producers,Andy Wallace (Nivana),Chris Kimsey (Stones ,Marrilion)Dave Richards (Queen ,Bowie),Bob Clearmountain (everyone!),Peter Gabriel,Kevin Killen(Elvis Costello, Emylou Harris etc)Gerry Wonda(Fugees ),Greg Cohen(Tom Waits) to his productions.Wayne had his first Irish  No1 with Pa Curran's "Unintentional hero"in July 2014.
Wayne and his team  sees the changing landscape of the music industry as an opportunity to offer a fantastic recording experience at very affordable rates and he also has  a small independent label with distribution in Europe and the USA based around  a collective  A&R policy.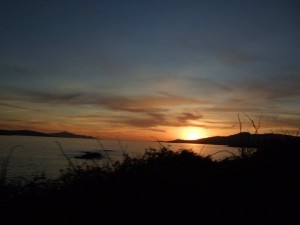 "I know exactly what my clients want when they arrive, because i've spent most of my life being a client and sometimes I still am". – Wayne P. Sheehy
For any more information please contact +353 (0)87 2885830  – [email protected]