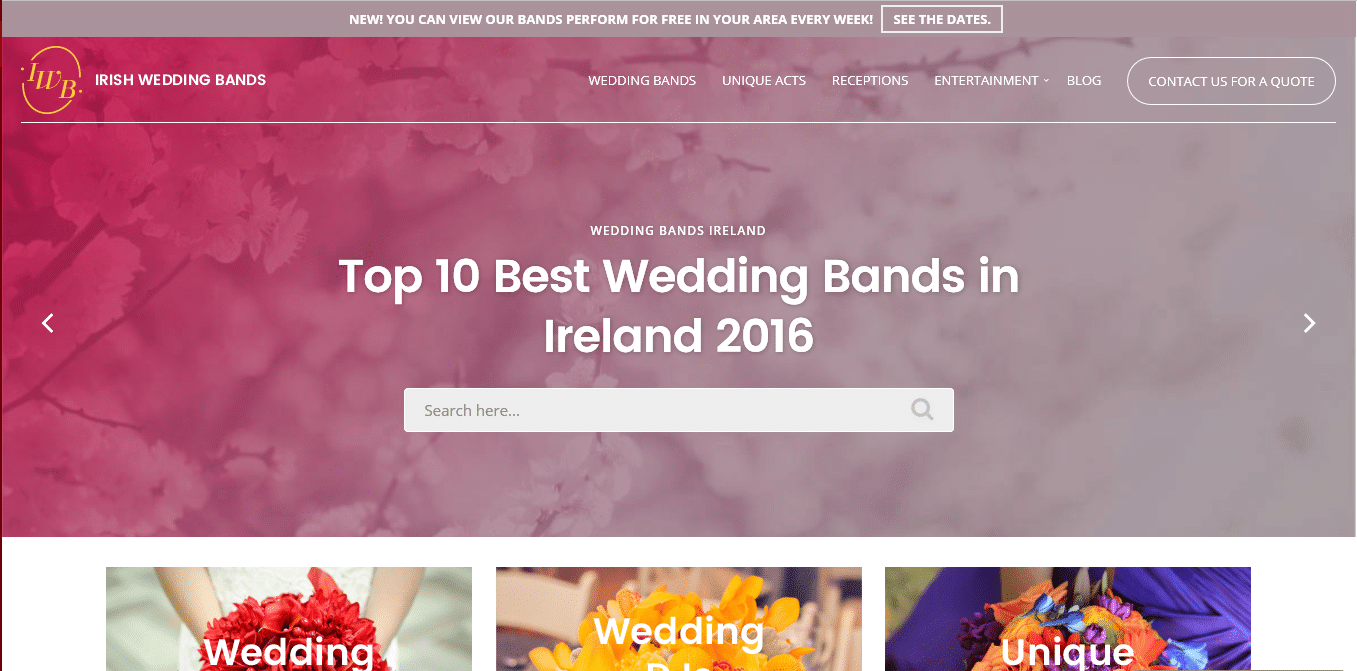 AMA Music Agency has been around since 1996, representing some of the best artists in the industry. We are proud of our musicians and our customer base, and always strive to offer you the best solutions to the most common entertainment needs.
One of them has always been finding the right wedding band. Your marriage day should be flawless, and the entertainment should match the importance of the event.
Thus, we felt that the most helpful resource for someone looking to book wedding bands for their wedding (in Ireland or anywhere else in the world) would be to create a high quality directory of wedding bands and singers, with video performances, sample playlists and testimonials for each one.
Wedding Bands – From Dublin to the Other Side of the Earth, We've Got You Covered
Hop over to our fresh Wedding Bands Directory where you will find the top picks of the moment when it comes to wedding singers, wedding reception music and everything else. From Irish trad bands to Latino singers and Jazz vocalists, this Wedding Bands resource will bring the right kind of entertainment at your doorstep!
Why Browse Our Wedding Bands Directory?
It has numerous Top 10 lists for various types of wedding bands and musical groups, to help you choose the best of the best. The lists are curated by our in-house wedding & entertainment experts.
Every band has a complete profile, with a short bio, videos of them performing, testimonials and sample playlists.
You can inquire about any band in 30 seconds, and you will receive a price quote from them nearly immediately. You can ask for quotes for multiple bands at a time and pick the one that works best for you.
Are you convinced already? Start right now: www.irishweddingbands.ie
Wedding Bands Ireland Rated 4.85/5 based on 14 reviews