It is with our greatest of pleasure to be representing Irish folk music prodigy TÍR NA NÓG.
Tír na nÓg is a phrase from Gaelic mythology which translates into 'land of eternal youth'. Tír na nÓg is also the name that Sonny Condell and Leo O'Kelly adopted when their musical paths fortuitously crossed in 1969. The resulting mix was a magical potion of rich and varied sounds and idioms that was unique and completely different to anything else on the music scene at the time.
Tir na nOg have been described as Alt Folk, Psych Folk, and even Space Folk! What is not disputed is that Sonny Condell and Leo O'Kelly are two of the most influential writers and musicians ever to have come from Ireland.
The duo came together in 1970 and made three classic albums for Chrysalis Records. They were strongly championed by John Peel, and recorded many Peel Sessions for BBC. As well as headlining their own shows, they, famously, toured the world with Jethro Tull, Cat Stevens, and Procol Harum.
Their new album, The Dark Dance, is their first studio album in 42 years, and it has already been cited as Classic Rock Magazine's No.3 Prog Album of 2015! Record Collector Magazine did a 5 page feature on Tir na nOg in their last issue.
The duo recently headlined a one day 5 band festival at the renowned London venue, The Half Moon, Putney, and their performance will be released in June on vinyl and CD.
Tir na nOg recently sold out Dublin City Hall, and are renowned for their vibrant and magical live performances, which continue to captivate wherever they go.
A little bit of history about the two members
1949 – the year when both Sonny (1st July) and Leo (27th November) were born. Sonny, grew up on a farm in the Wicklow hills, a remote area of Ireland within which a combination of classical music, The Beatles and his love of nature influenced his emerging musical talents. As early as 1962 he was playing the guitar and writing his own songs. He subsequently went on to join his cousin from Dublin, John Roberts, and formed a duo called Tramcar 88. The music emerging from this duo reflected Sonny's sensitive nature and it was strong enough for them to cut some records, one or two of which sold extremely well. Across in Carlow, Leo's teenage years were equally musically inclined but with different influences. He started playing with The Tropical Showband in 1964 and then, three years later and with much longer hair, he joined the local psychedelic band, The Word – playing material by The Doors, Love and The Byrds as well as some of their own songs.
Leo was in the audience when Jimi Hendrix played in Belfast in 1967 – it was Leo's birthday as well as Jimi's – and the performance made a lasting impression. At age 19 he joined Emmet Spiceland with whom he toured Europe and America and which also gave him his first taste (scroll down) of playing folk music.
In 1969, Leo, as a solo artist, started playing the folk clubs in Dublin. By now he was writing his own material. At the same time, Sonny was treading a similar route in the very same city. Musicians were criss-crossing the city, playing their respective gigs as well as seeing their peers perform. Both Sonny and Leo were beginning to independently harbour desires to move to London as singer-songwriters. It was by chance that they found themselves chatting to each other and realising that they shared that same ambition.
Progressive, dark and mystical, yet profoundly down to earth
-Record Collector
It's little surprises like this that make the musical world such a wonderful place to go for a spin … thoroughly inspiring performances!
-Shindig.
Otherworldly and indubitably wise
-Uncut
They blew me away, that combination of Irishness, folk and Led Zeppelin!
-Mojo
A huge influence…the Irish Beatles!
-Jimmy McCarthy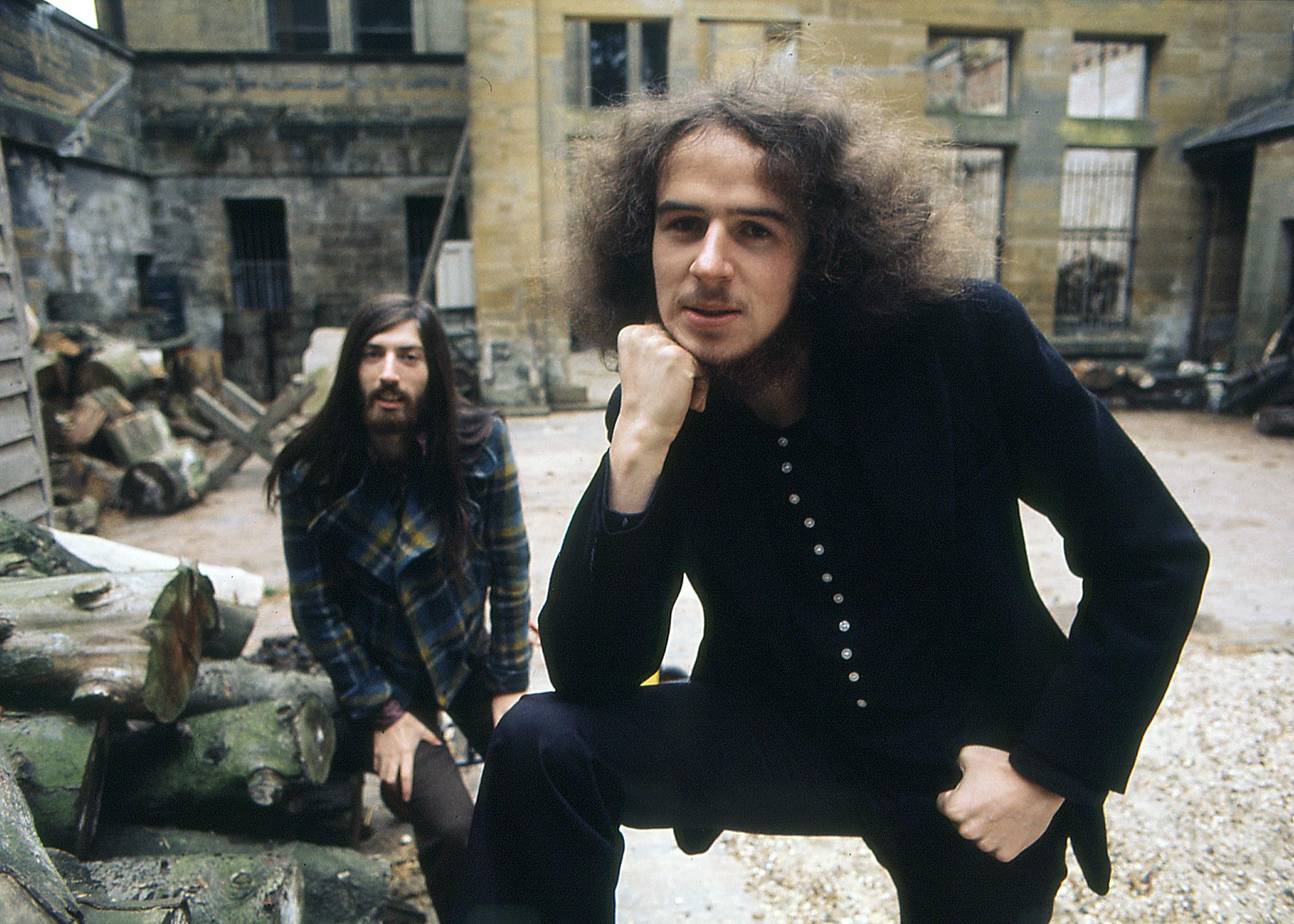 Tir na nOg website:
www.tirnanog-progfolk.com
5 page feature in Record Collector Magazine February 2016 issue.
https://www.facebook.com/photo.php?fbid=1020817971322373&set=gm.10153211015520755&type=3
Record Collector cover February 2016
https://www.facebook.com/308921382567867/photos/a.310215585771780.1073741828.308921382567867/803585829768084/?type=3
Classic Rock Magazine's best albums of 2015. Tir na nOg No.3 Prog album.
https://www.facebook.com/photo.php?fbid=10153951569289050&set=a.175649989049.154289.662129049&type=3
First review of the LIVE album, by the prestigious online Magazine, Goldmine
http://www.goldminemag.com/reviews/album-reviews/iggy-pop-honey-pot-gary-lucas-tir-na-nog-tony-banks-hawkwind-alex-harvey-mcgough-mcgear-noise-floor