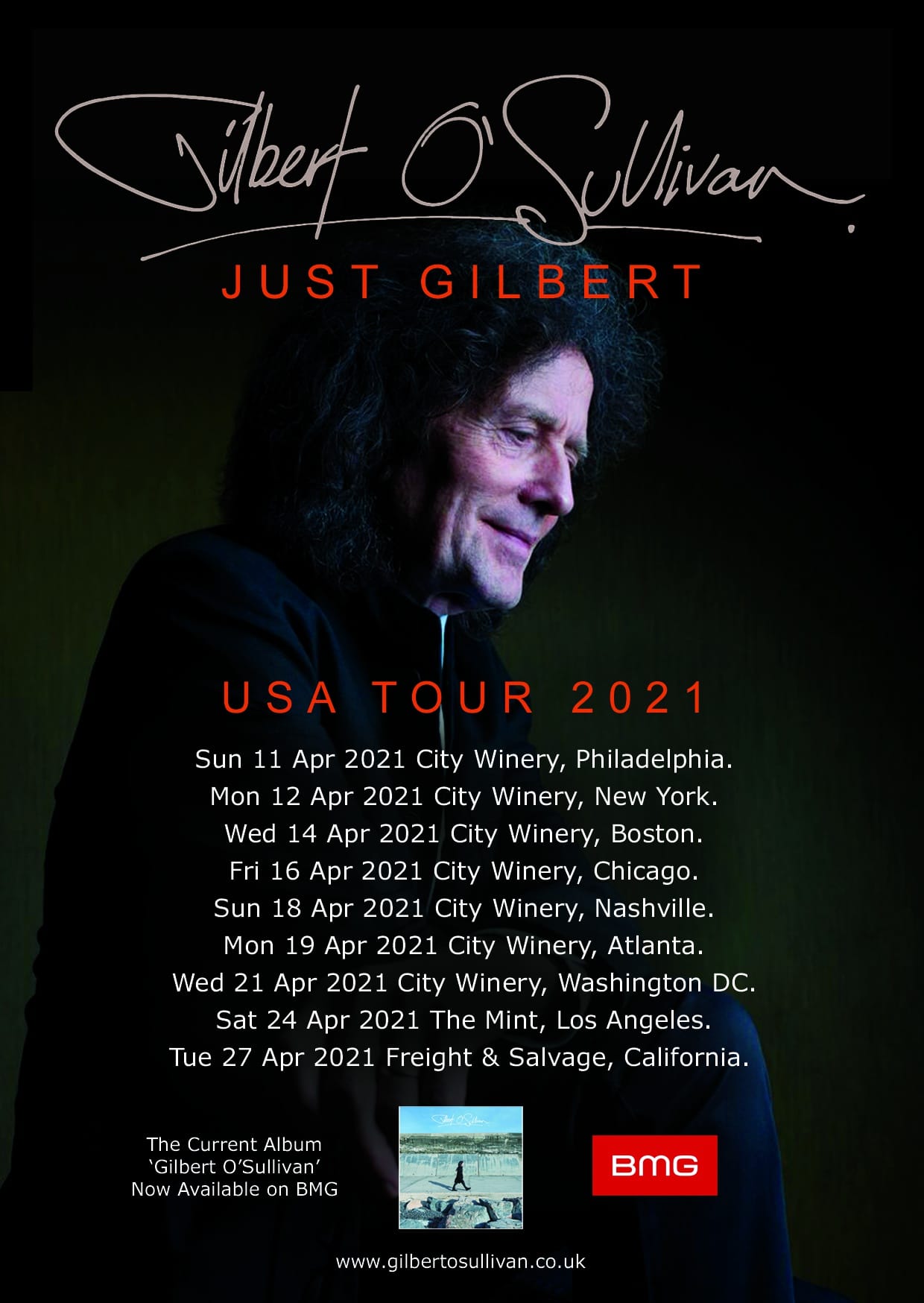 Hi All….this is Gilbert O'Sullivan. Just to say to all my fans and friends in America, I'm really looking forward to performing for you on our upcoming tour in March 2022.
For many of the dates it will be my first ever appearance in those places, making it extra special. With my guitarist Bill Shanley we'll be covering the best known songs, some favourites of yours, plus a taste of the brand new album due for release in summer 2022.
It will be an up close and personal evening, one I really hope you'll enjoy.See you in March!
Gilbert