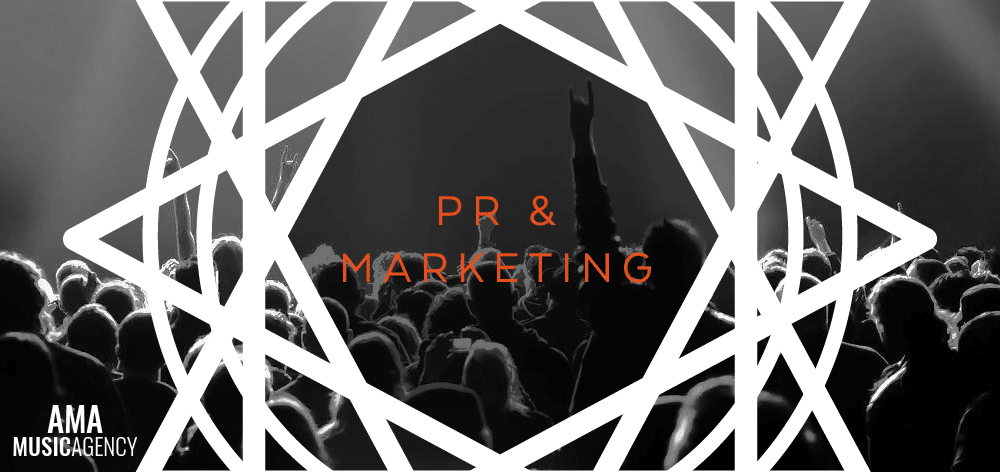 PR & Marketing Services in AMA Music Agency are provided by Freddie Middleton. Freddie Middleton has over 35 years' experience in the music industry, starting at EMI in the '70s right through to Universal in 2009. From 1984 to 2004 he was at the helm at BMG, now merged with Sony. During his time at BMG Brian Kennedy released the album "A Better Man" which achieved 4 times Platinum status in Ireland. Freddie launched Westlife with amazing assistance from his team at BMG achieving millions of sales of singles and albums in the six years from 1998 to 2004. The career of Chris Rea was saved by the Irish office and his Irish fans in the '80s. After the merger of BMG, where he was MD, with Sony, Freddie joined Universal as Marketing Director. Boyzone, U2 and Van Morrison were among the major Irish Artists at Universal. Freddie was the man behind the Irish originated Scissor Sisters online promotion for the track "I don't feel like Dancing" which went Global with millions of hits systems couldn't cope with the traffic. Of course there were many international Artists launched in Ireland by Freddie. In recent years these included Lady GaGa, Duffy, the late Amy Winehouse, Imelda May, the re-formed Take That and Snow Patrol.
In 2010 Freddie set-up his own Public Relations and Consultancy under the banner FM Communications. He has launched albums for Paul Brady, Chris de Burgh, The 20th Anniversary version of "A Woman's Heart" to name but a few.
Together with AMA & Bandstand Middleton and AMA have joined forces to develop Artists and take them to the next level .With a Facebook APP via Bandstand.ie Artists will be able to Share and Sell music, merch and tickets. Other services on offer include PR in Ireland and the U.K. AND the presentation of great new Irish releases to targeted people at the labels in London. Using the App as the calling card music will be presented in person in London at regular A& R meetings with a view to negotiating recording, licensing and publishing deals. There is no other company with such experience offering this complete service in the interests of developing the next major Irish Artists.
About Wayne Sheehy
Wayne Sheehy is a multi instrumentalist, producers, composer, engineer, arranger, and has worked extensively all over the world.
Wayne is a studio owner, "Ocean Studios" and has 2 Beautiful locations, on the coast of Dublin and Cork. Due to his skills and experience he can bring an album from its conception to its final conclusion, creatively, technically and logistically.
Wayne's first International break came in the late 80's as the drummer with Dublin based band Cactus World News discovered by Bono and signed by MCA (Universal Records). They achieved considerable success around the globe charting successively in the UK, Germany, and America and at home in Ireland.
Since his Cactus days, Wayne's career as a session musician and writer has taken him all over the world to perform and record with some of the greatest musicians of the time.
Wayne has brought his style and skills to the records and performances of Ron Wood,(Rolling Stones),Bo Diddley, Bono ,Robert Palmer, Carl Carlton, Moya Brennan, Damien Dempsey, Hothouse Flowers, Solas, Michelle Shocked,Van Morrison and The Chieftains to name but a few.
Waynes craft as a producer has been honed working with some of the worlds most renowned producers .He has worked with Andy Wallace (Nirvana etc), Chris Kimsey (Rolling Stones, Killing Joke), Peter Gabriel, Malcolm Byrne, Greg Cohen, John Kelly, Ron St Germain and many more.
Recently Wayne has been working with Moya Brennan, Solas, and Damien Dempsey.
Wayne was a musical contributor (composition) on the award winning Connor Mac Dermot Roe movie "Swansong, The story of Occi Byrne".
Wayne holds song writing workshops and summer music schools nationwide throughout the year.
Waynes experience means he has an awareness of the needs of both the established and beginner Artist/Band, he is ideally equipped to create a highly professional recording at a price which is accessible.
Wayne presents annual song writing and composition workshops, in Ireland also drum collective drumming workshops worldwide based around his touring schedules. When he's not touring he produces, composes and mixes
Ocean studio boasts stunning locations in Ireland, England, France, and Switzerland; it is an innovative high quality mobile recording facility.
Wayne lives in Ireland sharing his time between Dublin and his spiritual home Kilcrohane in West Cork.